Kyosk Digital Services – Uganda has celebrated the end of its first financial year by announcing its expansion to new locations, highlighting its growth and impact on the traditional FMCG sector in Uganda, which is the first phase in revolutionising the retail landscape. To date, Kyosk – Uganda has registered in excess of 25,000 duukas, and on average, 50% of those engage with their digital-first and data-led platform on a monthly basis, accessing a broad assortment of quality products at competitive prices.
During the company's end-of-financial-year town hall, Hazel Twesigye, the Country General Manager, announced the company's growth in the previous year and its impact on the communities it serves. She emphasised Kyosk's commitment to empowering the communities in which they operate through its third-party model. This model involves sourcing a fleet, market developers, drivers, sales staff, and other related services.
It has enabled Kyosk to expand its operations to new locations beyond Kampala, including Entebbe, Mukono, and Lugazi. The company has also established partnerships with over 50 suppliers, distributors, and manufacturers to ensure improved access to their goods by traditional retailers, the business's core target.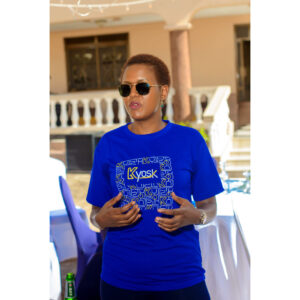 Twesigye highlighted Kyosk's commitment to positively revolutionising the distribution chain by leveraging technology to link traditional retailers, FMCGs and their distributors directly. This has helped to communicate demand to FMCGs and their distributors in real-time while organising the delivery of the ordered products to the retail outlets within 24 hours.
As Kyosk continues to grow and expand, it aims to empower the communities in which it operates. The company's success in its first financial year is attributed to its hardworking team and partners who have provided unwavering dedication and support throughout the year. In the coming year, Kyosk looks forward to continuing to provide affordable, high-quality consumer goods to even more traditional retailers, building on the momentum of its successful first year.
Kyosk believes that success is a journey, not a destination. That's why the company is committed to working with duukas every step of the way, providing ongoing support and guidance to help them navigate the challenges of growing their businesses and achieving their full potential.
For more information visit kyosk.app